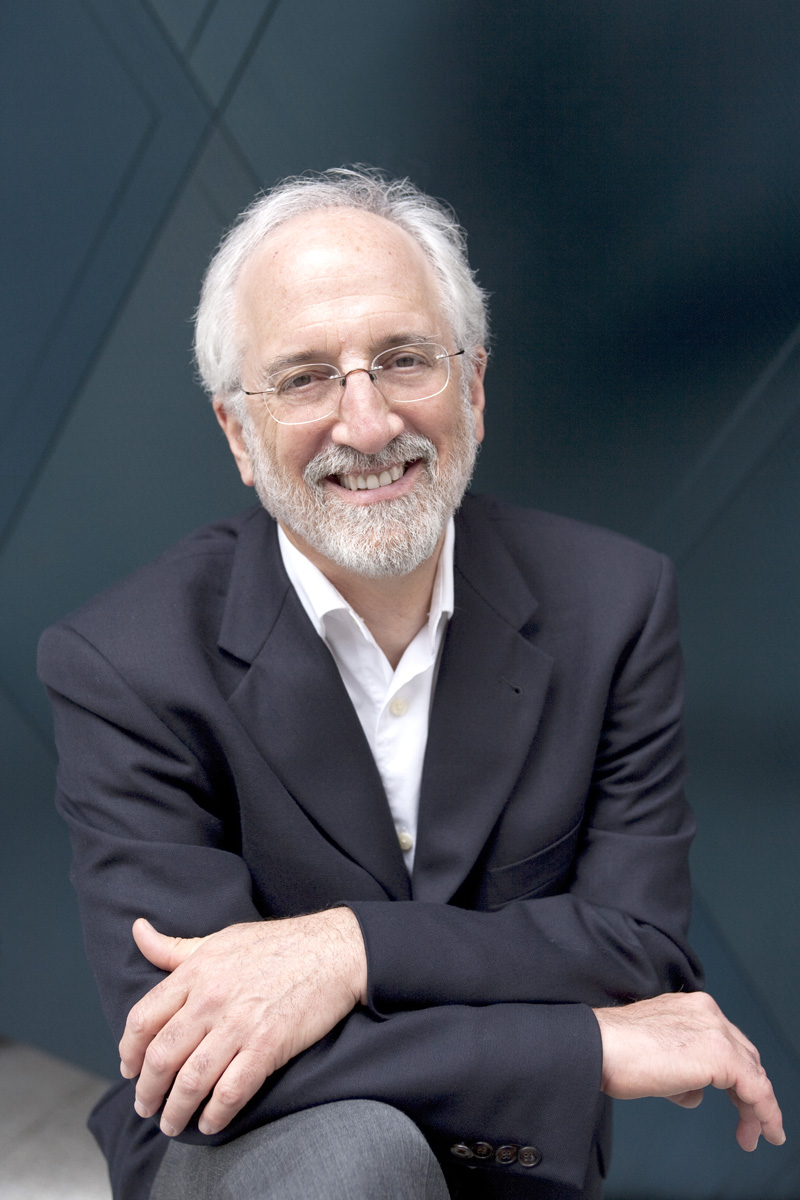 Gil Friend is one of the most thoughtful and creative thinkers I know in sustainable business, and artfully bridges the scientific and technical sides of sustainability, the realities of the daily world of business sand people, and the systems in which they operate.
—Joel Makower, Chairman, GreenBiz.com
Chairman and founding CEO of Natural Logic Inc. (and now serving as CSO for the City of Palo Alto), Gil Friend is is widely considered one of the fathers of the sustainable business movement. He was named and inaugural member of the Sustainability Hall of Fame (along with Ray Anderson, Amory Lovins, Karl-Henrik Robert and Bob Willard), and named "one of the ten leading sustainability voices in the US" by The Guardian. A trusted advisor to some of the world's leading companies, he's an engaging speaker, a provocative thought leader and a pragmatic visionary. (See full bio here.)
Whether delivering a keynote address or MCing your conference, leading a workshop or speaking on a panel, whether speaking about strategy, finance, innovation, sustainability, industrial ecology, systems thinking or policy, Gil will tailor his content and style to your audience, and leave them informed, challenged and energized. Some recent topics have included:
Navigating the Anthropocene: What characterizes the Anthropocene (the era of profound human impact on Earth's systems), in addition to foreboding, despair and denial, is the unparalleled uncertainty of the landscape we will traverse this century. The biggest competitive advantage this will belong to those able to see through the fog, and to see the reefs and clear channels that the fog obscures for their competitors. How will you nurture your organization's capacity to safely and successfully navigate this landscape?
The Mysteriously Elusive Sustainability Business Case: How smart companies are making "sustainability" a source of business value—and what others are working too hard NOT to get it
The State of Sustainability: How well is the marriage of business and sustainability really doing? A report from the field
The Truth About Green Business: How green business gets done—and why "you don't have to choose between making money and making sense!"
Getting the Prices Right: Why capitalism can't work as long as it keeps lying to itself
Measuring What Matters: If what gets measured gets done, then what should you measure? And how can you use smart performance metrics to help your people make better business decisions?
Nothing to Hide? How radical transparency, open systems and shared IP are transforming business—and what they mean for the sustainability revolution
The CFO—The Next Sustainability Leader?  What CFOs can do for sustainability—and what sustainability can do for CFOs!
Gil is an outstanding speaker and can stimulate the kind of free-wheeling exchange that most conferences are looking for.
—Bruce Klafter, Sustainability and Corporate Responsibility Executive, Applied Materials
Gil has keynoted large conferences and led small executive briefings; moderated panels and designed and delivered life-changing workshops. You'll find his upcoming and past speaking schedule here.
To book Gil Friend for your next conference or corporate meeting, please contact your speakers bureau, fill out the form below, or call us at +1-510-435-6346.
Gil has a rare combination of deep substantive expertise, a broad and cross-cutting awareness of the issues and activities of key players, and a collaborative nature. I recommend him without reservation.
—Aimee Christensen,  Christensen Global Strategies