Natural Logic designs, implements and measures profitable sustainability strategies.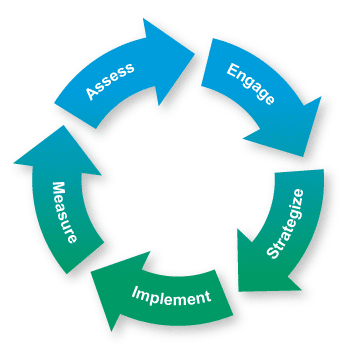 You're either already in motion about sustainability—or you want to be. You're probably in one of these four situations—and if so, here are some of the ways we can help you. (As we have helped CocaCola, eBay, Equal Exchange, HP, Levis, Rhodia, Steelcase, Sunpower and many others.)
You're still developing your sustainability plan, building buy-in, struggling to make the business case:
• Executive Briefings
• Rapid Diagnostics
You have a plan, and you're trying to grow its reach and depth, and get it into motion:
• Plugging the Leaks in your Value Stream
• Sustainability Roadmaps
• Supply Chain Transparency
You have plan in gear but not at level of depth, boldness or engagement you need:
• Biggest Brand Promise
• Strategic Sustainability Coaching for your leaders
• OnDemand eLearning for your entire organization
You've done a lot, accomplished a lot, and are realizing that grasping these opportunities may require reinventing everything you do:
• Systems/Business Design
• Innovation Charrettes™
• And more!
If you face any of these needs, or would like to learn how our Full Cycle Sustainability™ programs can help you "make money and make sense," please contact us today. In the words of one of our recent clients, we "take complicated problems and make them simple." So they can actually get solved—effectively and profitably.
Strategic Advisors to the Sustainable Economy.™