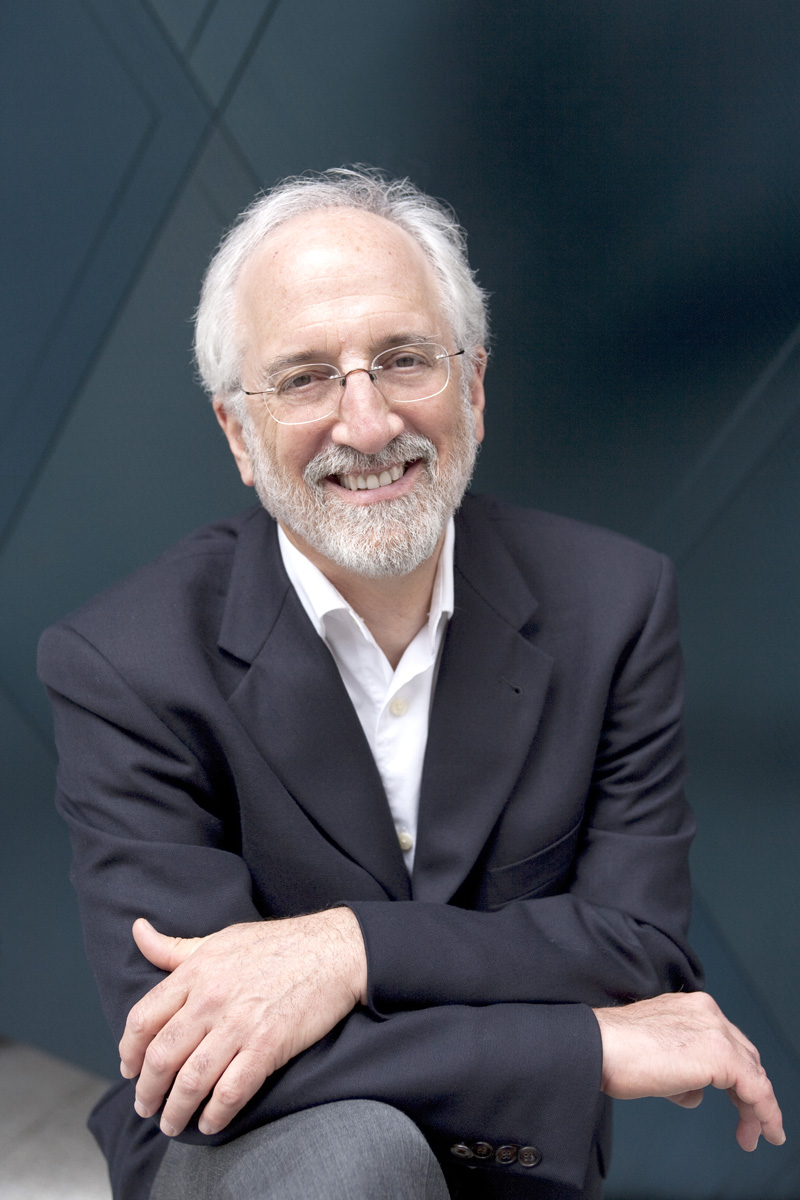 Some of the most fascinating and impactful work I've ever done has been the "thought partner with a thought leader" program that I introduced some years ago. It provided a unique opportunity for a select few business and "sustainability" leaders to retain me for deep, provocative, one-on-one conversations—to think big, deep, and hard about the challenges they face, the innovations they've been incubating, and the value they know they can unlock. And that they rarely have the time—or safety—to pursue. I'm pleased to reopen that program today—for a limited time only!
---
These days, everybody's talking about "thought leaders." (Even me; I've been called one—and worse!)
Well, I'm guessing you might value having a thought partner—a thought leader in your corner. That's why I'm inviting you to retain me as your thought partner in exploring and designing the next phase of innovation and regeneration for your organization—and beyond.
"Working with Gil as a thinking partner has delivered tremendous value to me personally and professionally.  He's helped me think through the big picture, frame up tough challenges in productive ways, anticipate and plan for difficult situations before they arise, challenge myself, and – maybe most importantly – reconnect with my own sense of self-confidence and joy at finding and doing work I love."   —VP Innovation, NASDAQ 100 consumer products company
Tell the truth: How much of your time do you spend thinking? Not just strategizing, designing, executing, managing, engaging, persuading, measuring, reporting, but thinking—deeply—about what's so and what's needed and what's next. I'll bet it's nowhere near enough.
But thinking maybe your most important job. Because in fact what you're doing, as a sustainability leader, is inventing a future – for your company and for the world.
This is something human beings do. We speak new worlds into being – whether Martin Luther King's "I have a dream" or Ray Anderson's "mission zero", or JFK's call to "land a man on the moon and bring him back alive." Only then can we step into these new possibilities and bring them about.
When do you think? With whom?
Here's what I think about thinking: Sometimes it's best done alone, whether at a blank whiteboard or on a walk in the woods, to be sure you give yourself—and protect—time to do that. Sometimes it's best done with a trusted, experienced, wise, insightful, foresightful thinking partner who can help you both find and refine the thoughts that you may not be able to get to yourself.
Here's my invitation: Engage me as your thought partner in exploring and designing the next horizon for you and/or your organization.
Given my existing commitments, I can only take on three of you right now—the ones that offer the juiciest possibility of impact for the common good, a remarkable conversation, and the willingness to invest in it. You might be one of these—if you are bursting with passion, frustration, pent-up creativity, and the sense that you—and your organization—could be doing so much more to build lasting value by placing business in service of life, rather than life in service of business.
If you think you are, please call me today (on my mobile: +1-510-435-6346) or email me telling me what's on your mind—or what wants to be on your mind—to retain me as your thought partner! Six-month minimum retainer, with fees to be determined together. No application forms; just email or call, describing your starting point, your sense of the territory you want to explore, or of where you'd like to go.
(Note: My last limited-to-a-few-of-you offer was snapped up within hours! So if you think you might be interested, please reach out today.)
I'm looking forward to hearing from you, and to thinking—deeply—with you!
With very best regards (and a tip o' the hat to Jean Russell),
Gil
Gil Philip Friend
President & CEO
+1-510-435-6346